Multiple Telephone Providers
With TrackDrive, you can now connect your existing service provider with Twilio, Plivo, Telnyx, or using SIP (Session Initiation Protocol). By doing this, your on-premise telecom assets will have dynamic and powerful intelligence and benefit form all communications capabilities that Twilio, Plivo, and Telnyx offer in the cloud.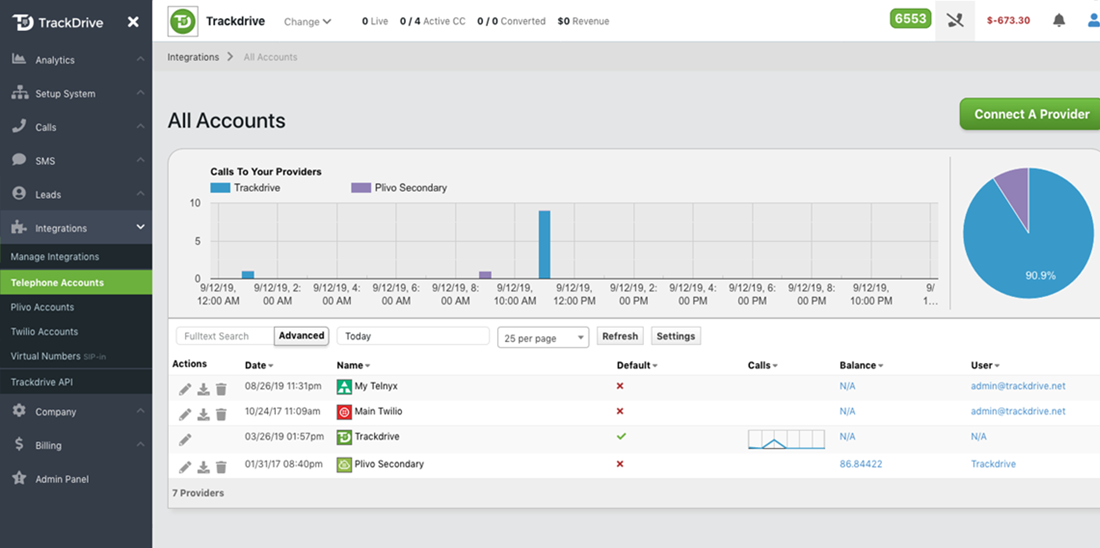 While most call tracking softwares insist on supplying VOIP device, with TrackDrive, you have the freedom to bring in your own VOIP provider using SIP-IN. Here are some of the providers we are currently integrated with:
More on Plivo, Twilio, & Telnyx
TrackDrive's Plivo, Twilio, and Telnyx integrations are the most impressive and commonly used tools on Trackdrive. Here are some highlights on what you can do with either:
1. Link your existing accounts into Trackdrive.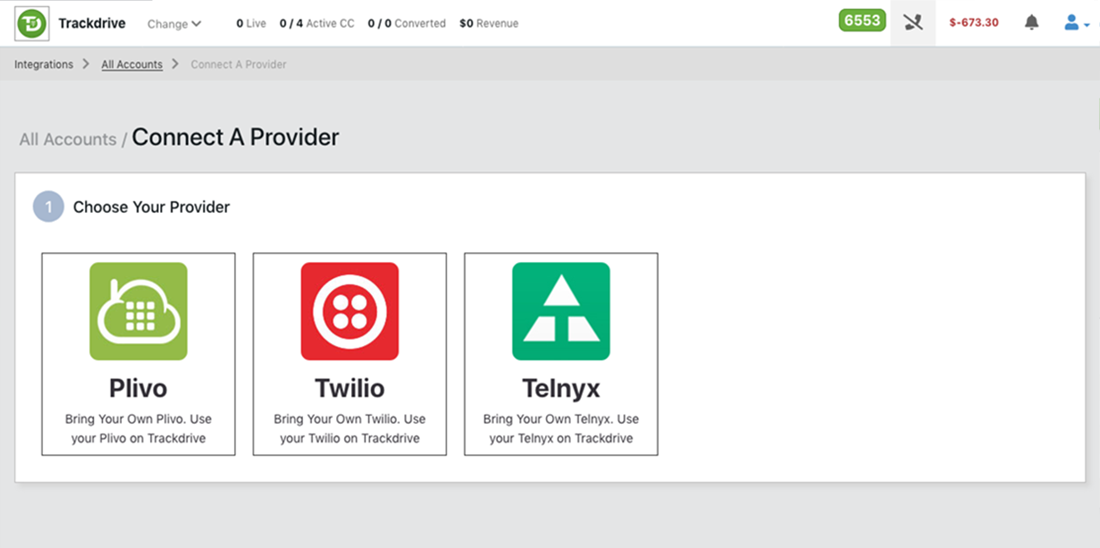 2. Import your existing numbers to work with Trackdrive.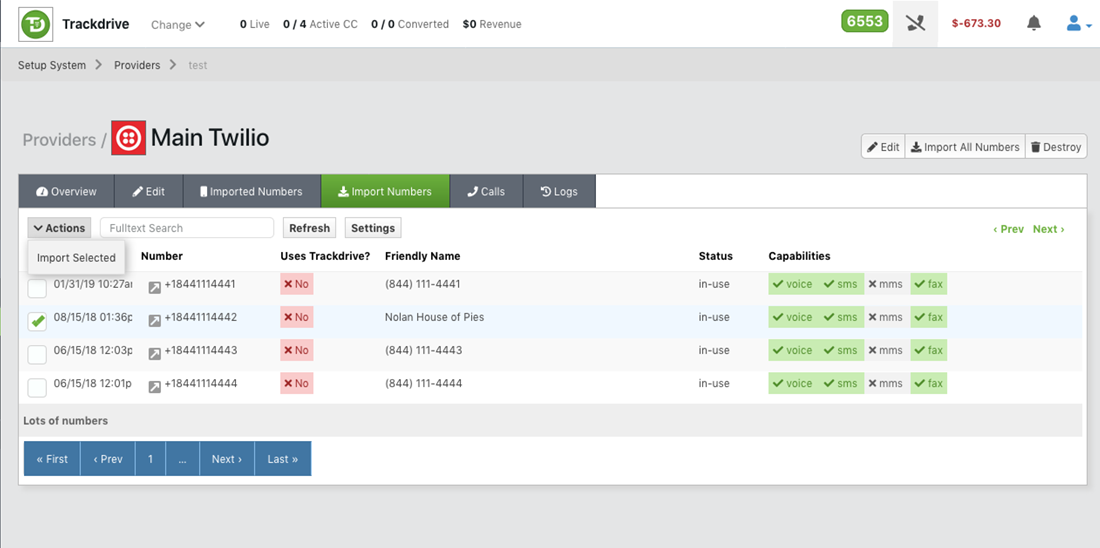 3. Purchase new telephone numbers directly on Trackdrive.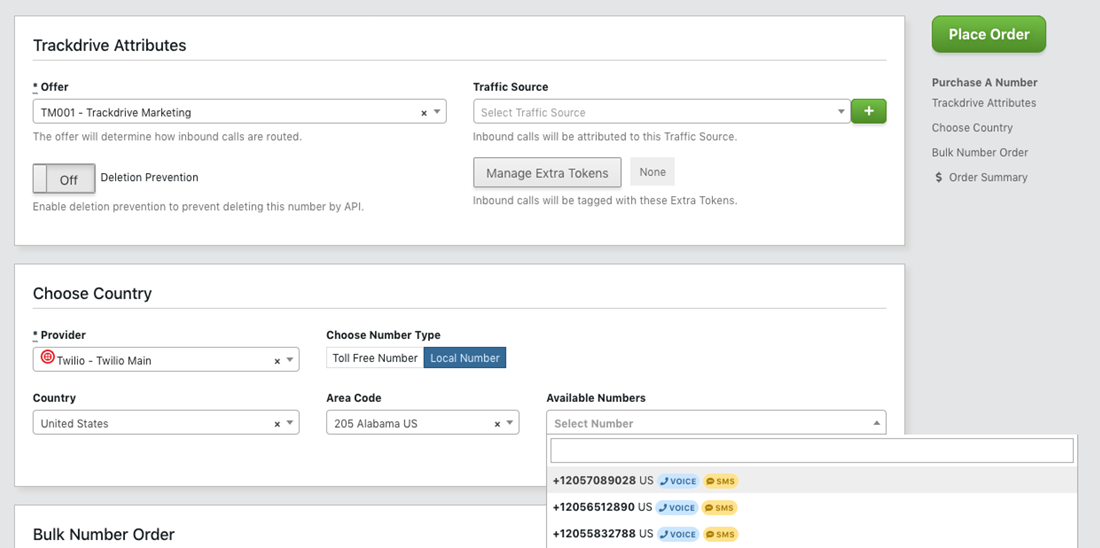 4. Send and receive SMS.